Will Strato Tanker come also from NAAI?

Are these models and textures above also availible for FS9?
---
To this point in time, Juan has only made the E-3s and the the 707.

We have no knowledge of him doing any KC-135s.
Steve
_______________________________________________________
Quid Si Coelum Ruat
_______________________________________________________
---
Oh! DOH! I forgot to tell you guys that the latest version of the USAF RC-135V/W is either the block 40 or block 45. Either way the new version has a different antenna configuration than the previous USAF block models.
Fortunately the new block model version already exists in the form of the RAF Airseeker model that I made.
So you actually should only use/convert that model for all RC-135V/W's for the USAF now.
Sorry for the late notice, I hope this didn't waste too much of your time!
-Mike G.
---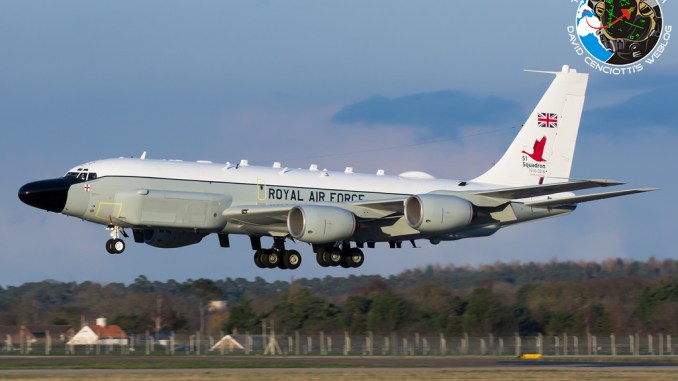 See the round sat dome on the aft of the fuselage. Also notice the large over the wing antennas are now gone on the new block models. The RAF got the newest versions and then the USAF has been retrofitting their's since then.
-Mike G.
---
Mike, thanks for your advice - Martin already has the converted Airseeker model so he can use it for the RC-135V/W paints.

Henk.
---
---
Anyone working on a native FSX KC-135A? The only one I know of comes with the (payware) Team SDB Glagow AFB scenery that works with P3Dv4.
---
"expat", there will be smoking KC-135A and KC-135E AI models in the FSX/P3Dv4 conversion MGAI 135 family pack.
The 135's will be released as part of the upcoming "Heavy Metal" release which also will include lots of retro B-52 models.

Henk.
---
Oh, that is very good news. Thanks Henk!
---
This is absolutely good news!
---
MIKE JG

wrote:

↑

30 Dec 2018, 05:17

Feel free to convert and release the whole line of my -135 series. I just don't see myself ever getting back to those. I'm not really in the FSX or P3D scene so have at it. I won't have any objections.

No restrictions on the conversions, do with them as you please. It would be nice if you retained most of the original features I included but I will leave that up to your discretion.

Good luck and let me know if you need any of the original source files.
Thx alot Mike
Been busy since last year till now, so I did not finish detailed conversion of the 135's, and now I see they are ready to go. Good, as I had a battle with visibility settings on your fine model. At least I finished the NATO AWACS, the CT-49 and the ETNG scenery.
Andrew
---