In these days of forced blockade at home, for the Covid virus, I took the opportunity to put my hand to an old idea, the Pantelleria Airport project (IATA: PNL, ICAO: LICG), an Italian civil / military airport open to traffic national and international commercial plane, located in the north-west part of the island of Pantelleria, in the Sicilian channel, located closer to North Africa than to Italy, and for this reason of great strategic importance, both for Italy and for NATO and the USAF. Since 1986 it has also been the seat of the Air Force Detachment of Pantelleria, employed by the 37th Wing of Trapani Birgi, to ensure assistance to military aircraft in transit or with security, guarantee the operation of the military airport open to civilian traffic and meteorological service.Feature of the military base, born in the second half of the 1930s, is a historic hangar, resting on the ridge of a mountain and incorporated in it with built-up land, by Pier Luigi Nervi and, having survived the Second World War, he titled. The structure, 340 meters long, 26 wide and 18 high, on two entrances, could contain 80 aircraft.
This is not a structure carved into the rock, but a "barrel vault" that runs along the 340 meters, with a theory of free arches supporting the upper floor.
Covered with an alternating layer of stone material and earth, laid on a terraced surface.
There were several deposits inside, including ammunition and internal fuel with a capacity of 400 cubic meters. Originally the hangar was on two levels with winches on the upper floor to lift the aircraft. Today it is on one level as the upper part has been adapted to make it a logistics area, with briefing rooms, weather, accommodation, etc.
At the moment I have recreated the entire airport on a photoreal basis, with all the correct parking lots, and the civil structure with an excellent approximation of the real buildings. What I would like to achieve is precisely the Nervi hangar, of which I have drawings and plans, but I am unable to model it in 3D. Would any forum expert like to participate in the project with his ability?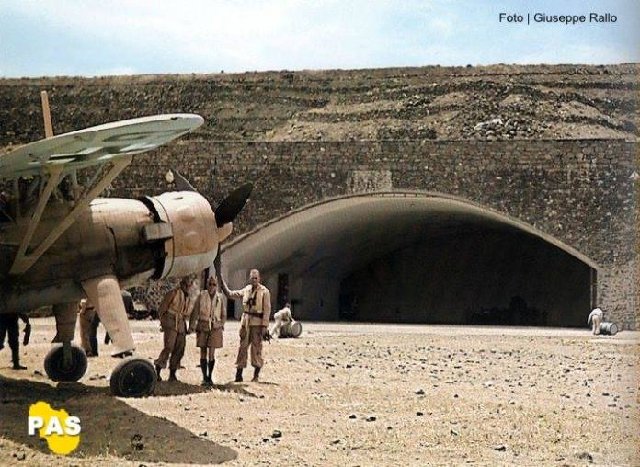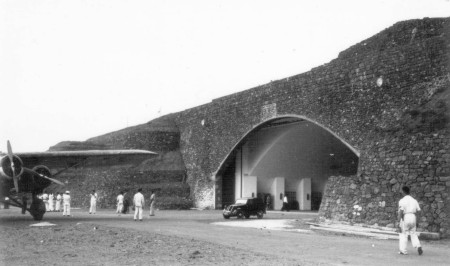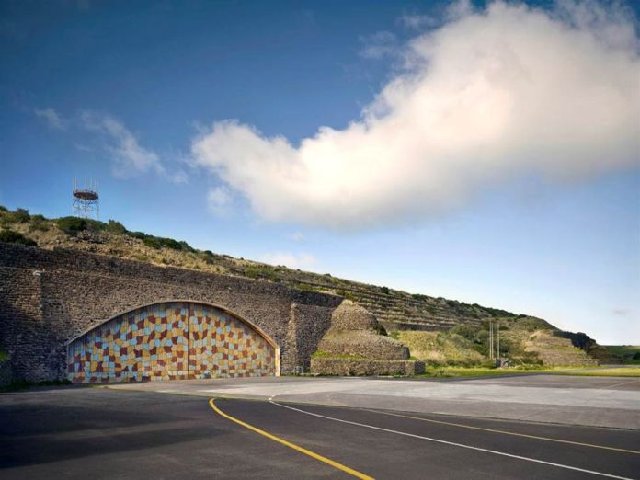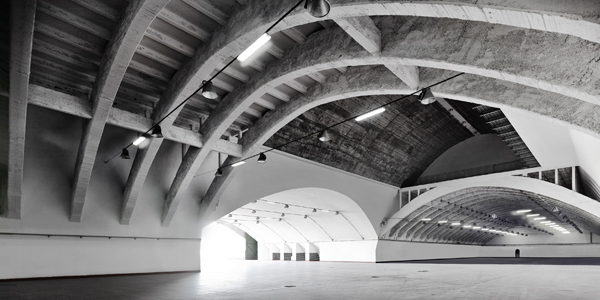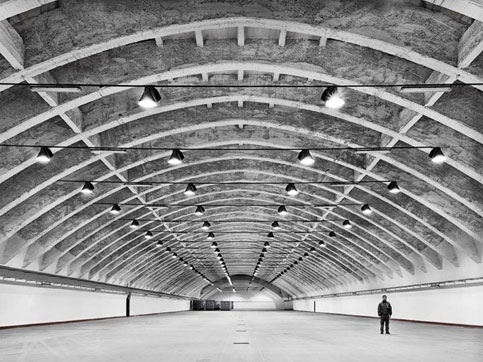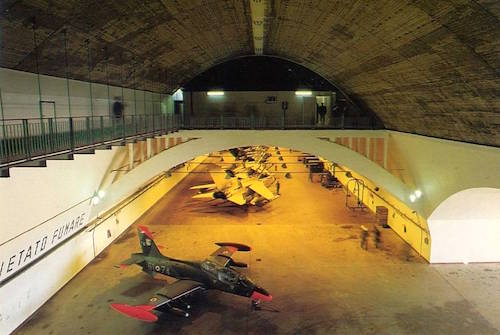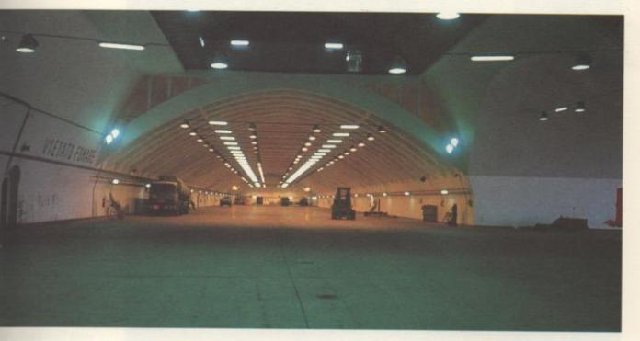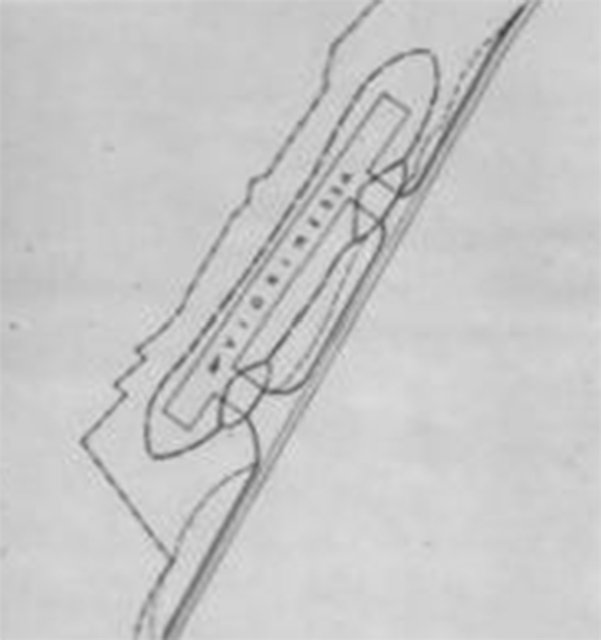 Hangars area in the scenery